EVENT
The next wave of #AI has its sights set on healthcare, and it's an area we're particularly passionate about. With massive amounts of data, vast unknowns and roots in medical research, healthcare is one of the sectors where AI can create the most impact. We've invited friends from Stanford's AI lab, and MIT to share perspectives and discuss how they are using AI in Healthcare. To close out the evening, we have a special guest from Minnesota who leads innovation at the nation's largest healthcare company, UnitedHealth Group.
⚡⚡FEATURING:
[Shifted to future event] Noor Siddiqui,

Stanford AI Lab,

Startup Founder,

Thiel Fellow.

Riva-Melissa Tez,

Partner, Permutation Ventures.

William Jack

, Founder/CEO of Remedy Medical. MIT student. Venture Partner at Alsop Louie Partners.

Kunjorn Chambundabongse

, VP, Innovation and R&D, Optum.
PHOTO GALLERY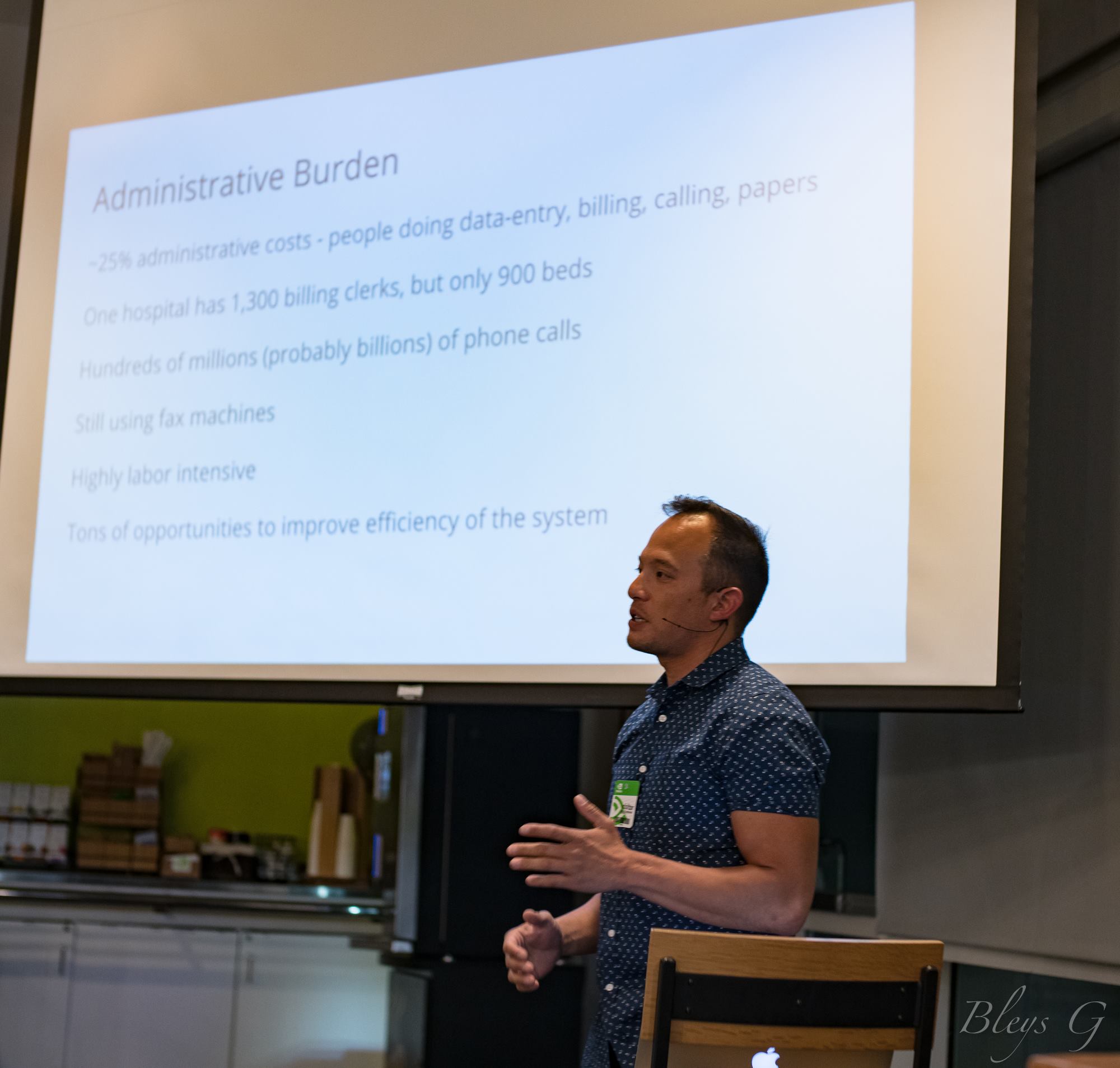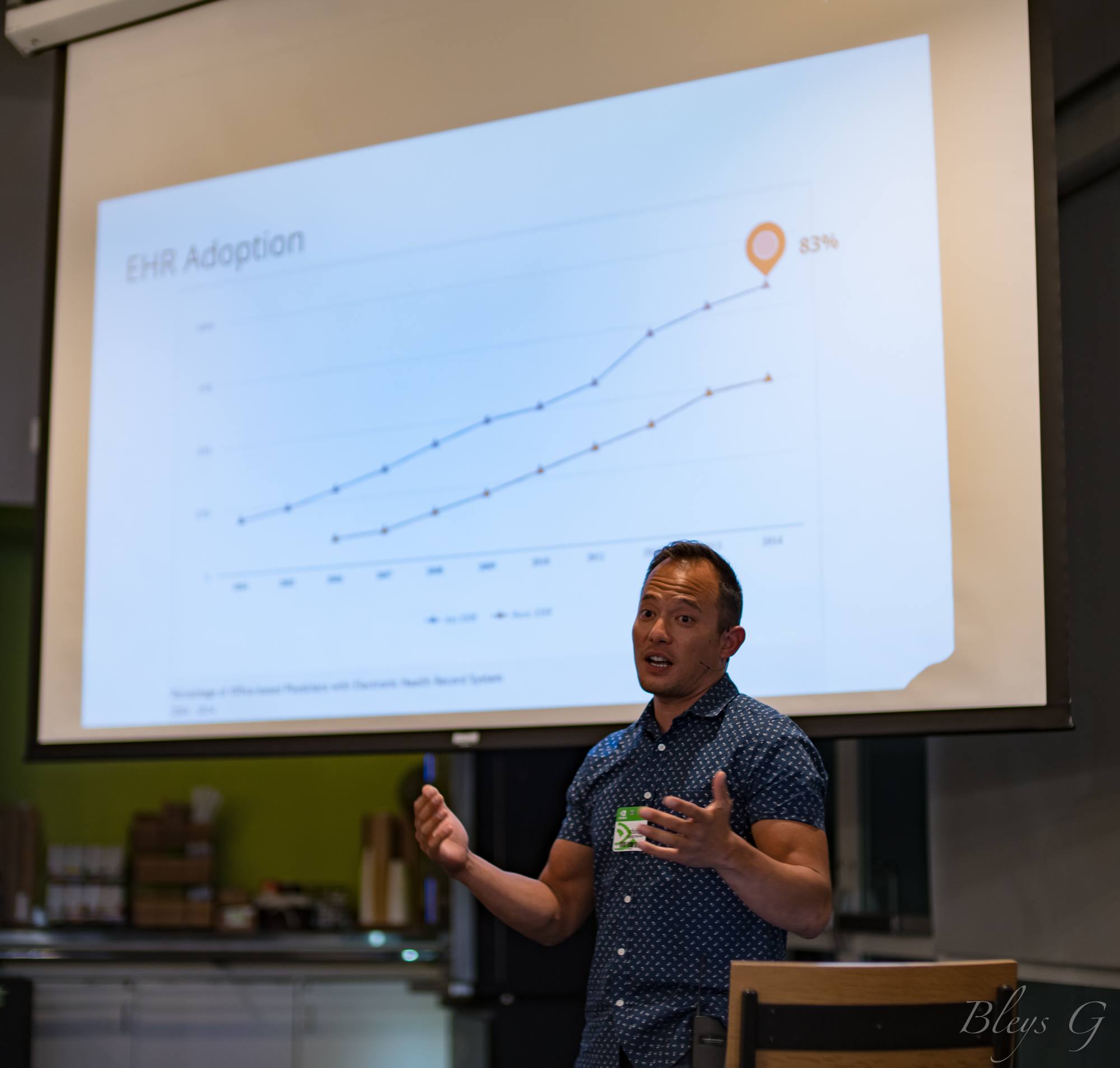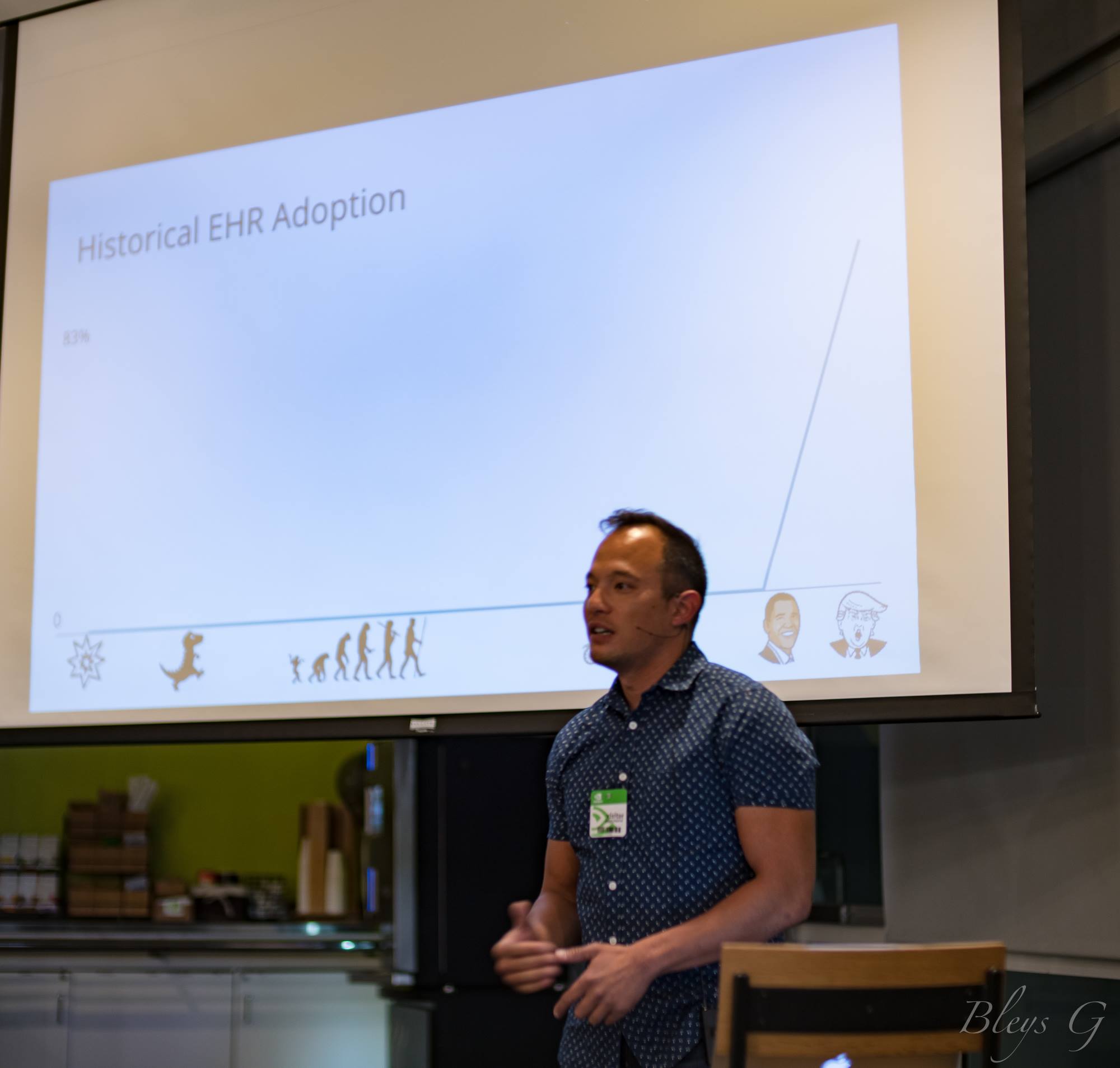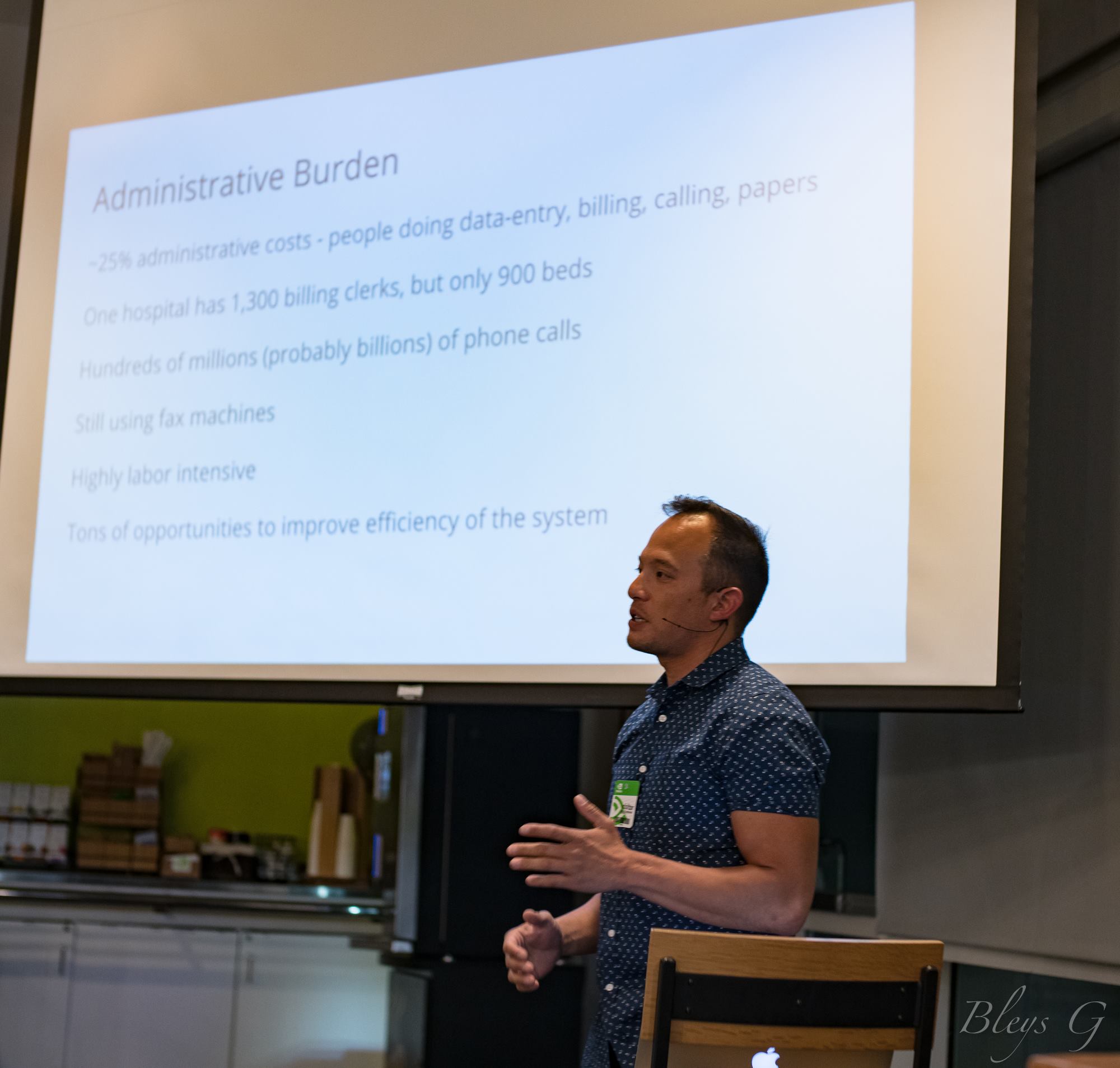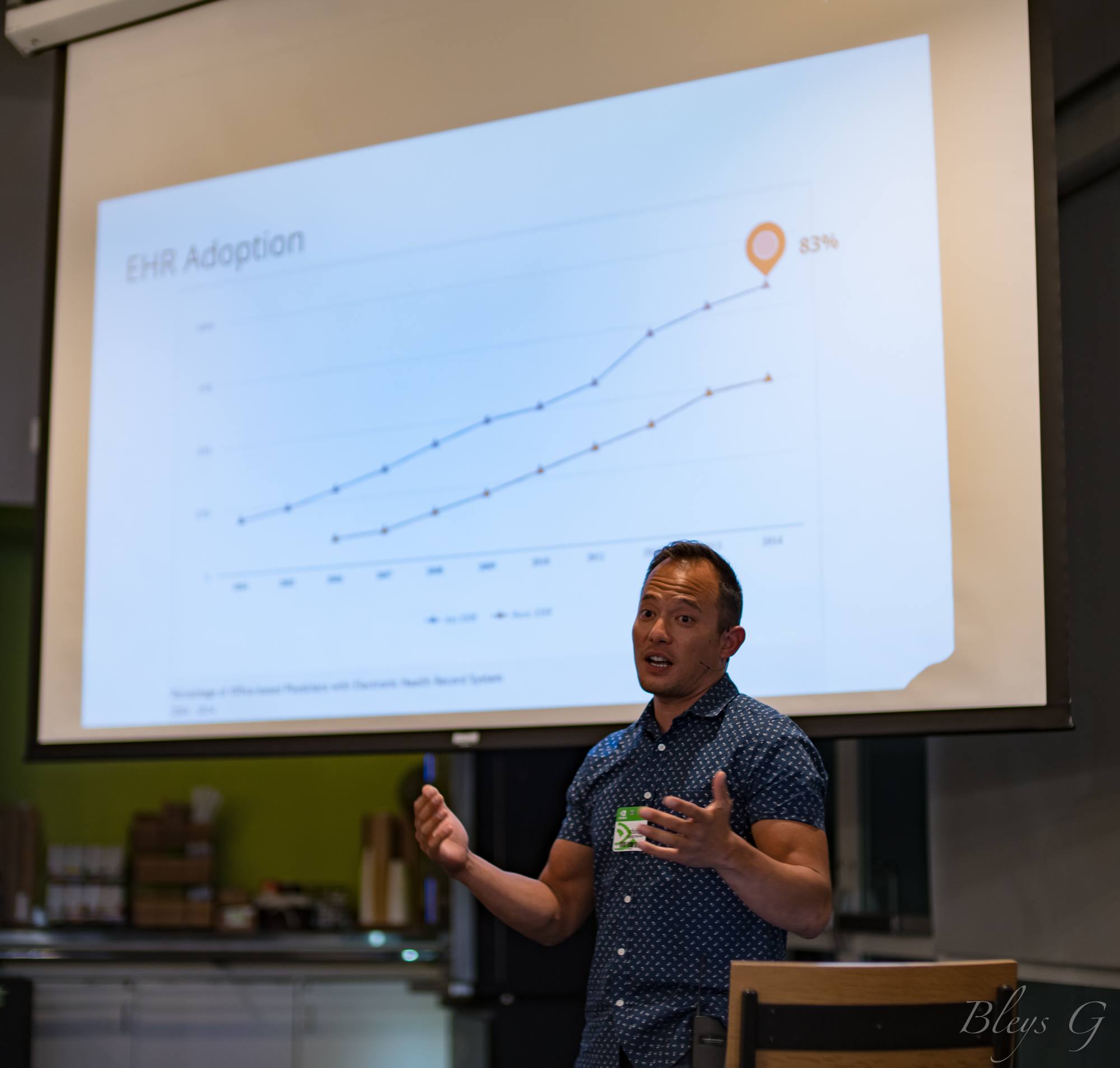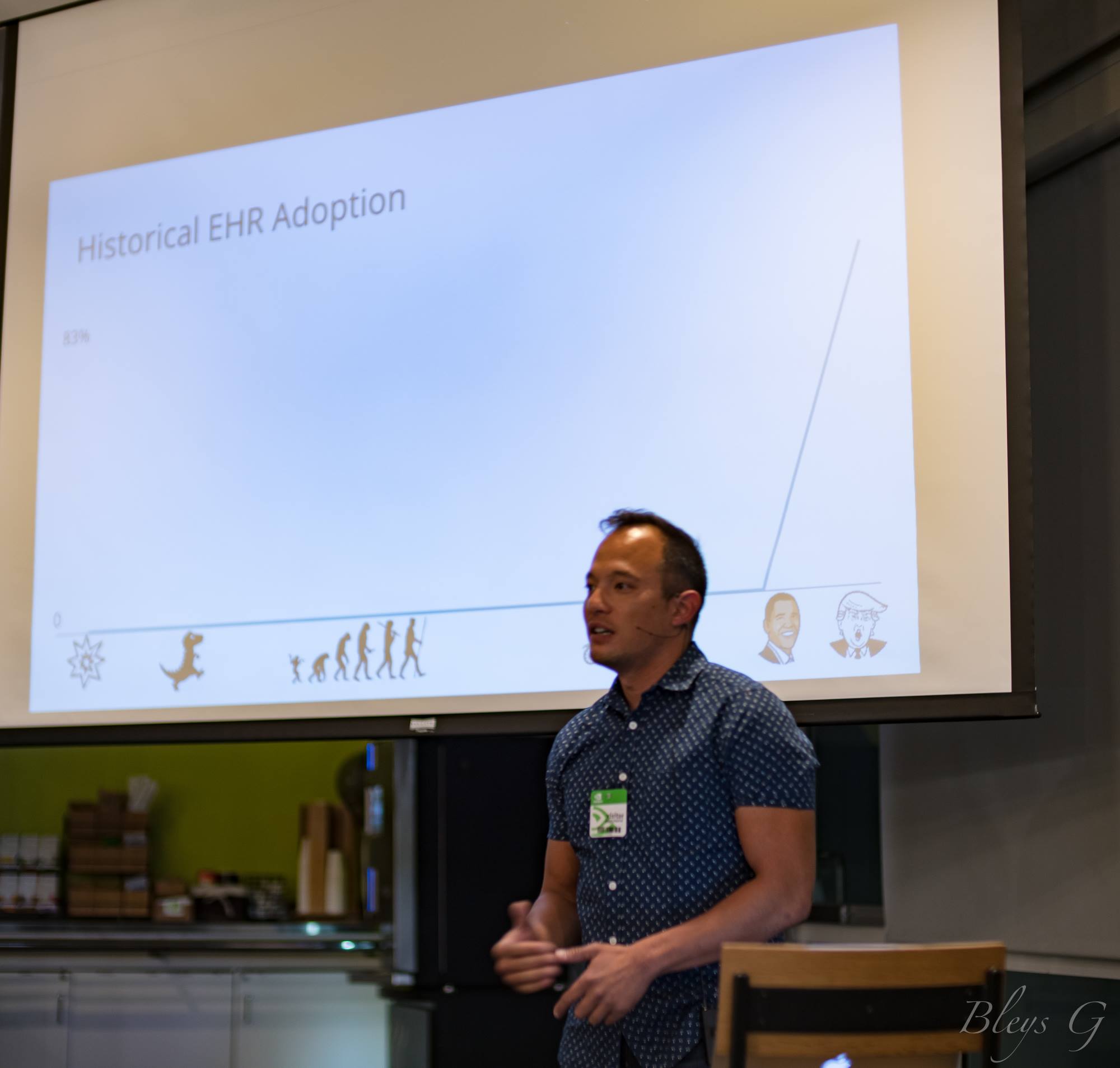 Thank you Bleys Goodson for taking these photos!
TECHNICAL LEVEL
The talks for this event will discuss areas of healthcare where AI is being applied, address challenges in the field, and set expectations for how healthcare will leverage AI in the future. No technical experience is necessary to attend.
SVAI is a volunteer led organization creating the social-center for Silicon Valley's AI scene. We value education, peer-connectivity, technology exploration and equal access to resources and opportunities. We're looking for help running event logistics, live-streaming, Get in touch.
Noor Siddiqui
"Expectations for AI in Healthcare"
Noor Siddiqui is part of Stanford's AI Lab, where her research focuses on improving dermatology diagnosis using Artificial Intelligence. Her previous venture, Remedy, focused on accelerating progress toward a world with efficient access to medical expertise. Siddiqui has been a featured speaker on health care at conferences like Milken Global, WebSummit, Kaiser Permanente's Executive Leadership Summit, DEMO, and TEDx. Her work has been featured in Forbes, TechCrunch, The Washington Post, and Business Insider. In 2012, Siddiqui was the youngest recipient of the Thiel Fellowship, a program spawned by PayPal founder-turned-venture capitalist.
Riva-Melissa Tez
Riva-Melissa Tez is a Co-Founder and Partner at Permutation Ventures, a database platform and investment fund that focuses on impact-driven early-stage AI companies. The focus of her investment thesis and research is in utilizing AI to catalyze healthcare R&D'
William Jack
"Primary Care and AI"
Will cofounded Remedy Health, which is building a healthcare system designed with technology at it's core. Their first service is affordable concierge level primary care, enabled by amplifying doctors' abilities with AI. Prior to this Will worked on SpaceX's internet satellite project, and studied physics and computer science at MIT. An Ohio native, Will spent his childhood developing a particle accelerator in his basement, using the byproducts of nuclear reactions it carried out as the basis for novel methods of medical imaging, and speaking about it internationally.
Kunjorn Chambundabongse
"Intelligent Technologies"
Kunjorn Chambundabongse (KC) is a Vice President of Innovation, Research & Development for Optum, a UnitedHealth Group company, where he is building Optum's new Advanced Technology Center, which explores applications of forward-looking, advanced technology capabilities. KC's team monitors market and technology signals, and then seeks to evaluate and test pioneering use-cases to apply cutting-edge technology to solve some of healthcare's biggest problems. Some of the technologies KC is exploring currently include AI (machine/deep learning, neural networks, computer vision), Blockchain and the Internet of Things.
AGENDA:
18.00: Doors Open
*Please arrive before 18.50 to avoid being locked out.*
18.50: Opening Remarks
19.00: Noor Siddiqui "Expectations for AI in Healthcare"
19.35: William Jack "Primary Care and AI"
20.10: Kunjorn Chambundabongse "Intelligent Technologies"
20.45: Post a question to the Q&A discussion below.
20.45: Make some new friends!
21.30: Doors Close
LIVE CAST:
📹 We're live streaming this event from our Facebook Group.
If you're watching the live stream, please join our Q&A through the discussion forum below.
FOOD & DRINKS:
Sponsored by NVIDIA, More information coming soon.
IMPORTANT:
This event is limited to 170 people. You MUST be pre-registered to attend. Registration must include your First and Last name, and some of our venues require ID for entry. We will be checking people in the building lobby and you do not need a paper ticket. Questions or comments? Leave a comment below, or tweet to us @SVAIresearch
DISSCUSSION:
We're hosting an AMA style Q&A for all of our talks HERE. This format is a more robust way to for speakers to address technical questions and include everyone in the discussion. It allows our LiveCast viewers to participate and will help keep the discussion going after the event has ended. Our speakers will try to get to every question posted. 1) Ask the speakers a question about their talk. 2) Share a comment about this event 3) Tell us how you are using AI in Healthcare/ Life Sciences.